Our planet is under
increasing distress.


We must use our knowledge to

act now.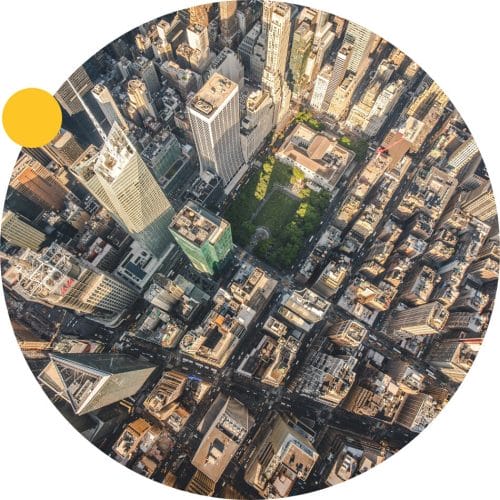 We're rooted in the conviction that we can and must make a meaningful contribution
The emergence of the Julie Ann Wrigley Global Futures Laboratory™ at Arizona State University is rooted in the conviction that we can and must make a meaningful contribution to ensuring a habitable planet and a future in which well-being is attainable for all humankind.

This laboratory draws on ASU's deep commitment to use-inspired research, our ongoing work in sustainability and service to the global community in which we live, explored across five core spaces: Discovery, Learning, Solutions, Networks and Engagement.
5 core spaces
14 focal areas
Deploying a unique and comprehensive approach of thought and applied solutions development across our five core spaces, the Julie Ann Wrigley Global Futures Laboratory addresses our planetary systems through the lenses of 14 focal areas.
We are living in a decisive decade.
"We must rediscover our planet and our relationship with it."

What does this mean, exactly? For the faculty, students, researchers and global partners of the Julie Ann Wrigley Global Futures Laboratory, it means a commitment to urgently exploring pathways to impactful solutions and decisions that address the challenges we have caused through resource extraction and thoughtless consumption as part of a relentless pursuit of "progress." We believe better is possible.
Lean more about our efforts in this viewbook.
Futurecast
Take a look into our prospective futures through the perspectives of Global Futures Scientists and Scholars as they explore and discuss what's to come in the seconds, days, years and decades ahead.
Do not miss out on what opportunities may lie ahead. Subscribe to receive Futurecast as well as any of our various newsletters.
Join our mailing list
Our world is evolving — and so are we. Stay up to date on new developments, solutions and events happening at the Julie Ann Wrigley Global Futures Laboratory by signing up for our newsletters.
Julie Ann Wrigley,
on partnering with ASU
Arizona State is what a university has to look like to solve 21st century problems. Under the old model, one part of the university has no reason to work with another part. At ASU, sustainability is a value system campus-wide, not just a single field of study. The fact is that in order to succeed, you have to make partnerships.
Indigenous cultures
acknowledgment
The ASU Julie Ann Wrigley Global Futures Laboratory recognizes that opportunities to shape the future rely on the knowledge, wisdom and practices of those who came before us.
In that spirit, we join partners across the university in acknowledging the 22 Native Nations that have inhabited this land for centuries, including the Akimel O'odham (Pima) and Piipaash (Maricopa) Indian Communities, whose care and keeping of these lands and traditions allow us to be here today.